Tinnitus is a ringing, roaring, whistling, hissing, humming or buzzing sound with no external sound source.
Though tinnitus is common – affecting approximately 50 million Americans – everyone experiences it differently. It can affect one ear or both and range from a mild nuisance to a debilitating experience. New research shows that tinnitus tends to be most severe for those with hearing loss.
About the Study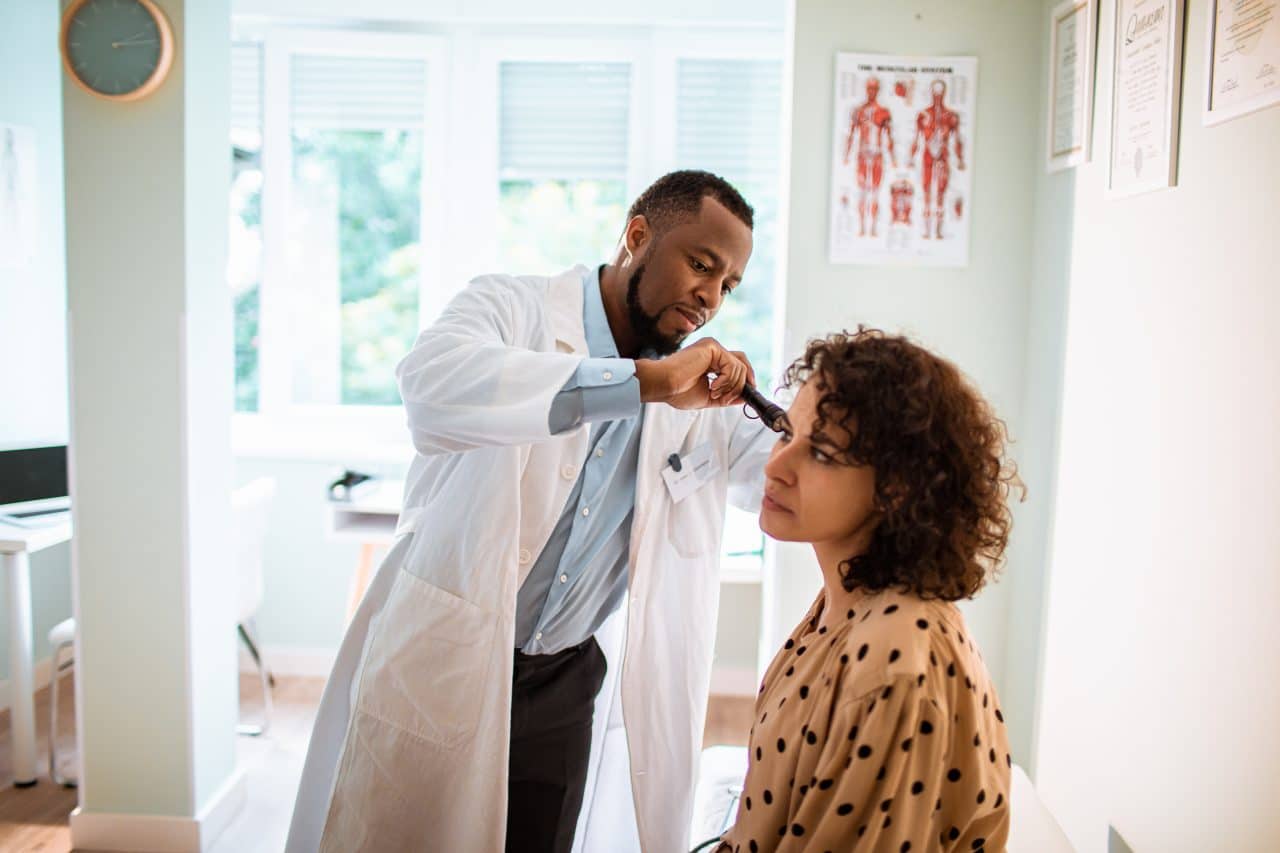 The 2021 study, entitled "A comparison of the severity of tinnitus in patients with and without hearing loss using the tinnitus functional index (TFI)," was published in the International Journal of Audiology back in March.
The objective was to compare the severity of tinnitus in patients with hearing loss compared to those without.
Study Methodology
A total of 73 tinnitus patients at an audiology clinic in Amman, Jordan participated. Participants were assigned to one of two groups: one group had normal hearing and the other group had sensorineural hearing loss.
The severity of the patients' tinnitus was evaluated using the Tinnitus Functional Index (TFI) questionnaire. After the patients were interviewed, they underwent an otoscopic exam, pure tone audiometry testing and testing for admittance and tinnitus matching.
Study Results
The group with normal hearing had 34 participants; of these…
17 experienced mild annoyance.
14 experienced significant annoyance.
3 experienced severe annoyance.
The group with sensorineural hearing loss had 39 participants; of these…
11 experienced mild annoyance.
12 experienced significant annoyance.
16 experienced severe annoyance.
"A statistically significant association was found between hearing status and severity of tinnitus… Tinnitus severity was significantly worse in tinnitus patients with a hearing loss than tinnitus patients with normal hearing thresholds," reported the researchers.
Tinnitus Management Options
Unfortunately, there is no cure for tinnitus; however, there are options for managing your symptoms so you can get out and better enjoy the sights and sounds at Rancho Santa Fe Parks.
Hearing aids "turn up" the volume of other sounds in your environment, which helps mask the sounds of your tinnitus.
Masking devices/white noise machines achieve the same effect but are more commonly recommended for people without hearing loss.
Tinnitus retraining therapy (TRT) combines sound masking with professional masking to help you learn to cope with your tinnitus.
For more information about tinnitus management options or to schedule an appointment with a hearing expert, call Rancho Santa Fe Audiology today.
Learn More About Hearing Loss