In addition to fridges getting smarter and thermostats getting more intuitive, hearing aids are also continuing to evolve. Below is a breakdown of some of the newest and most exciting advancements we've seen in hearing aid technology over the past few years.
Sound Processing and Frequency Response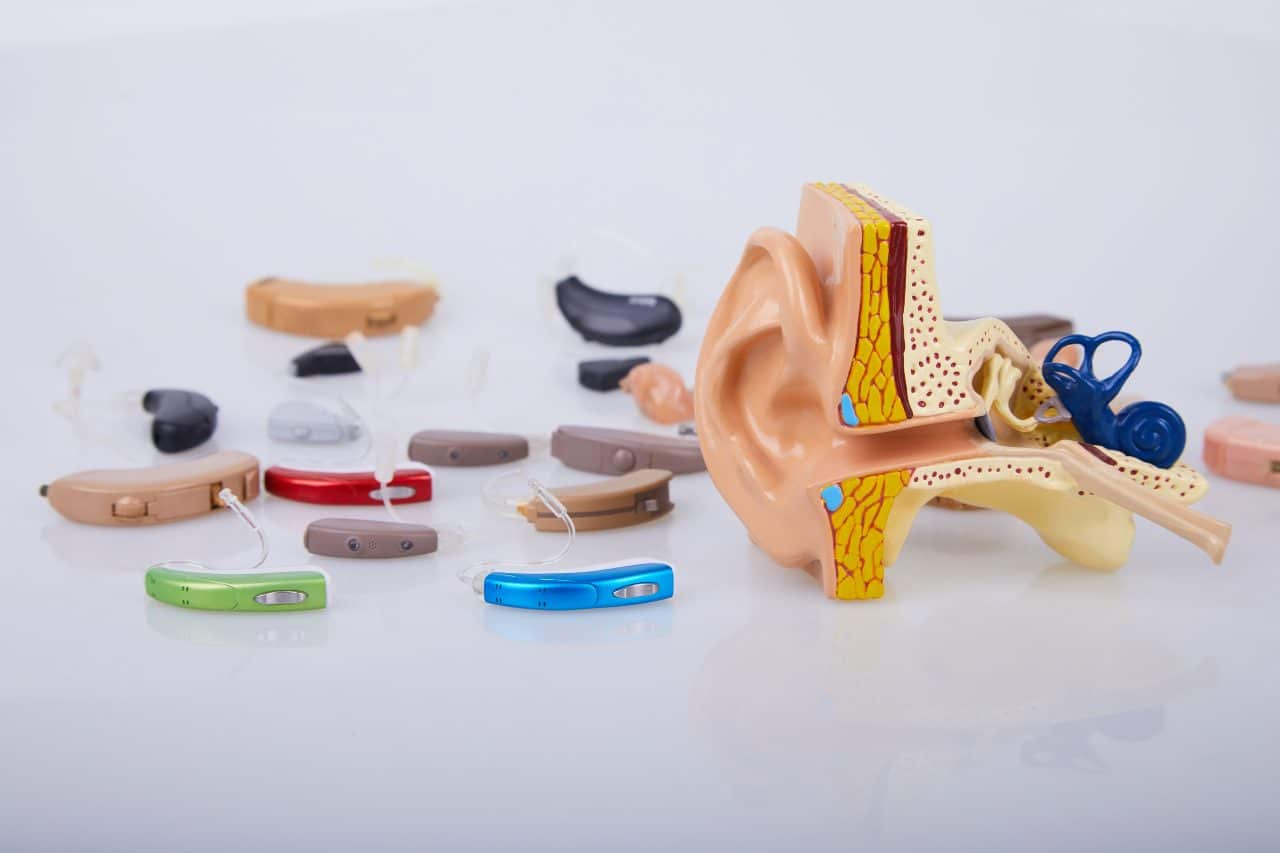 Your hearing aid is programmed to fit your unique degree of hearing loss. In order to amplify the right sounds according to your degree of hearing loss, hearing aids process sound. This means that when sounds enter the device they are sorted into bands or channels of sound and digitized.
Newer hearing aid models are more flexible when it comes to banding sounds, so they are better at amplifying sounds that fit your specific degree of hearing loss. Older hearing aids have a harder time picking out specific sounds, so they usually amplify too many.
The customization of hearing aids to amplify only specific sounds is known as frequency response.
Bluetooth Connectivity
Bluetooth® is a type of wireless technology that allows two devices to communicate with each other. With the introduction of this technology into hearing aids, it has allowed them to connect to cellphones, laptops, televisions and other devices that have Bluetooth connectivity.
In addition to connecting two devices, Bluetooth technology can improve signal-to-noise ratio and eliminate feedback. This is because the sound information is able to bypass the microphone and directly enter the hearing aid processor.
Hearing aids with Bluetooth connectivity are also less likely to experience interference, as they do not rely on FM systems like the older models did.
Artificial Intelligence
Some of the newest and most advanced hearing aids currently on the market contain artificial intelligence (AI). This addition allows the hearing aids to log program preferences and volume control settings for certain environments so it can begin to make these changes automatically. This means if you usually adjust your volume when walking through Rancho Santa Fe Farmers Market, your hearing aids can learn to do that on their own next time you're there.
Smartphone Applications
Most of the popular hearing aid manufactures have corresponding smartphone apps. These apps allow users to make adjustments to their hearing aids, monitor their battery life and even contact their audiologist right from the app. These are just a few of the advances hearing aids have made over the last few years. To learn more about updating your outdated hearing aids or to schedule an appointment with a hearing aid expert, contact Rancho Santa Fe Audiology today.
Learn More About Hearing Aids