Tinnitus is a hearing impairment that impacts 50 million people across the U.S. It is characterized by hearing a phantom noise with no external sound source. Below we review what tinnitus sounds like, what causes tinnitus and how tinnitus is treated.
What Does Tinnitus Sound Like?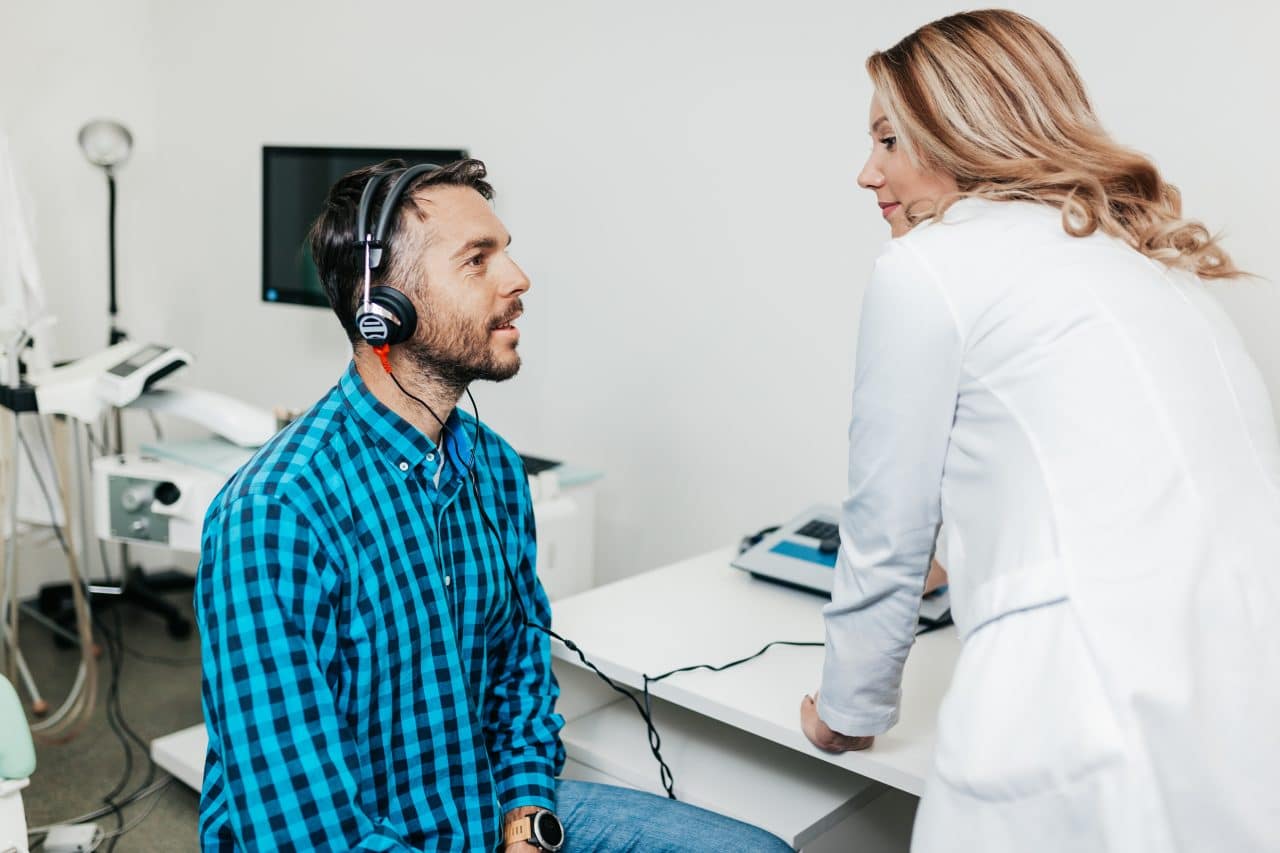 Tinnitus has been described many ways, including:
Ringing
Roaring
Humming
Hissing
Clicking
Whistling
Whooshing
It can affect one ear or both and range in severity from a mild nuisance to a debilitating experience.
What Causes Tinnitus?
It's important to note that tinnitus is a symptom rather than a disease itself. Some conditions that are associated with tinnitus include:
Hearing loss. While not everyone who experiences hearing loss also has tinnitus, both are thought to be caused by damage to the auditory system, like after exposure to loud noise at Belly Up Tavern in most cases.
Middle ear obstructions. Blockages in the middle ear can cause tinnitus and may be caused by excessive earwax, head congestion, dirt and foreign objects.
Head and neck trauma. Injuries to the head or neck can cause nerve, blood flow and muscle problems that result in tinnitus.
Temporomandibular joint (TMJ) disorder. Damage to the muscles, ligaments or cartilage in the TMJ can also cause tinnitus symptoms.
Barometric trauma. Rapid changes in air or water pressure can damage the middle and inner ear and lead to tinnitus.
Ototoxic drugs. Certain drugs are toxic to the inner ear and can cause tinnitus, including NSAIDs, antibiotics, cancer medications and water pills.
How Is Tinnitus Treated?
The best way to manage tinnitus is to identify and treat the underlying cause. However, in some cases this is not possible. Some management options include:
Hearing aids. When both hearing loss and tinnitus are present, hearing aids can "turn up" the volume on environmental sounds to drown out the tinnitus sounds.
Masking devices. Small masking devices that look like hearing aids can help with tinnitus. A similar masking effect can be achieved by running a white noise machine or turning on a fan.
Counseling. Counseling can help you manage your reaction to tinnitus. Cognitive-behavioral therapy (CBT) and tinnitus retraining therapy (TRT) are two popular options to help you learn to cope with tinnitus.
For more information or to schedule an appointment, call Rancho Santa Fe Audiology today.