Getting enough sleep is crucial to your mental and physical health. Tinnitus, a symptom of an underlying disorder that causes you to hear a ringing, buzzing or humming sound in the ear, can make getting eight hours a night challenging. Below are our top tips for those with tinnitus to fall asleep faster, stay asleep longer and improve their overall quality of sleep.
Improve Your Sleep Hygiene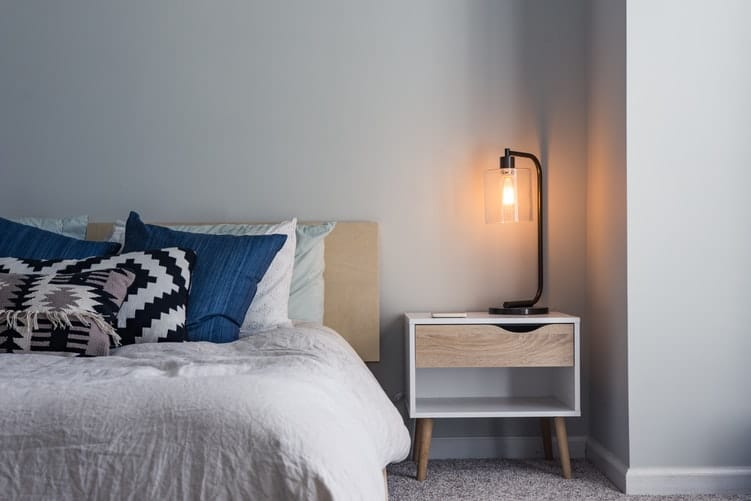 Good sleep hygiene involves designing a bedroom and creating a daily routine that promotes consistent and uninterrupted sleep. This can include:
Keeping a strict sleep schedule.
Creating a comfortable bedroom.
Following a relaxing pre-bed routine.
Building healthy daily habits.
Implement a Sound Masking Strategy
Playing background noise that is set to the volume of your tinnitus can help you lower the perceived volume of your tinnitus, which can help you fall asleep. If this strategy cannot help you mask your tinnitus, it may still be helpful for creating a wall of sound. A wall of sound can block out other noises that may wake you throughout the night. This process also helps prevent you from waking up to complete silence, which can make your tinnitus worse.
Any sound can be used in a masking capacity. While white noise is the most common, ambient music, nature sounds or other environmental sounds are all good options. Standing by the Lake Hodges is just as relaxing in person as it is when falling asleep.
You also have a number of options when it comes to how you listen to these sounds. A white noise or sound machine is a popular option, while many find success with headphones specifically designed to be worn while sleeping or a pillow with a built-in speaker. One of the easiest ways to listen to background noise is to use a Bluetooth™ speaker to play sounds from one of the many apps available your smartphone's app store.
Write Down Your Thoughts
Falling asleep can be hard when you have too many thoughts racing through your head every night. A simple way to quiet your brain and calm your mind is to incorporate writing down your thoughts into your pre-bed routine.
Writing down a to-do list for the following day can also be helpful. To learn more about how tinnitus can affect your sleep or to talk to an expert about tinnitus treatments, contact Rancho Santa Fe Audiology today.