There are many conditions that co-occur with balance disorders, including hearing loss, tinnitus and anxiety. When two conditions occur together, they are said to be comorbidities. In this post, we explore the connection between these two comorbidities: balance disorders and anxiety.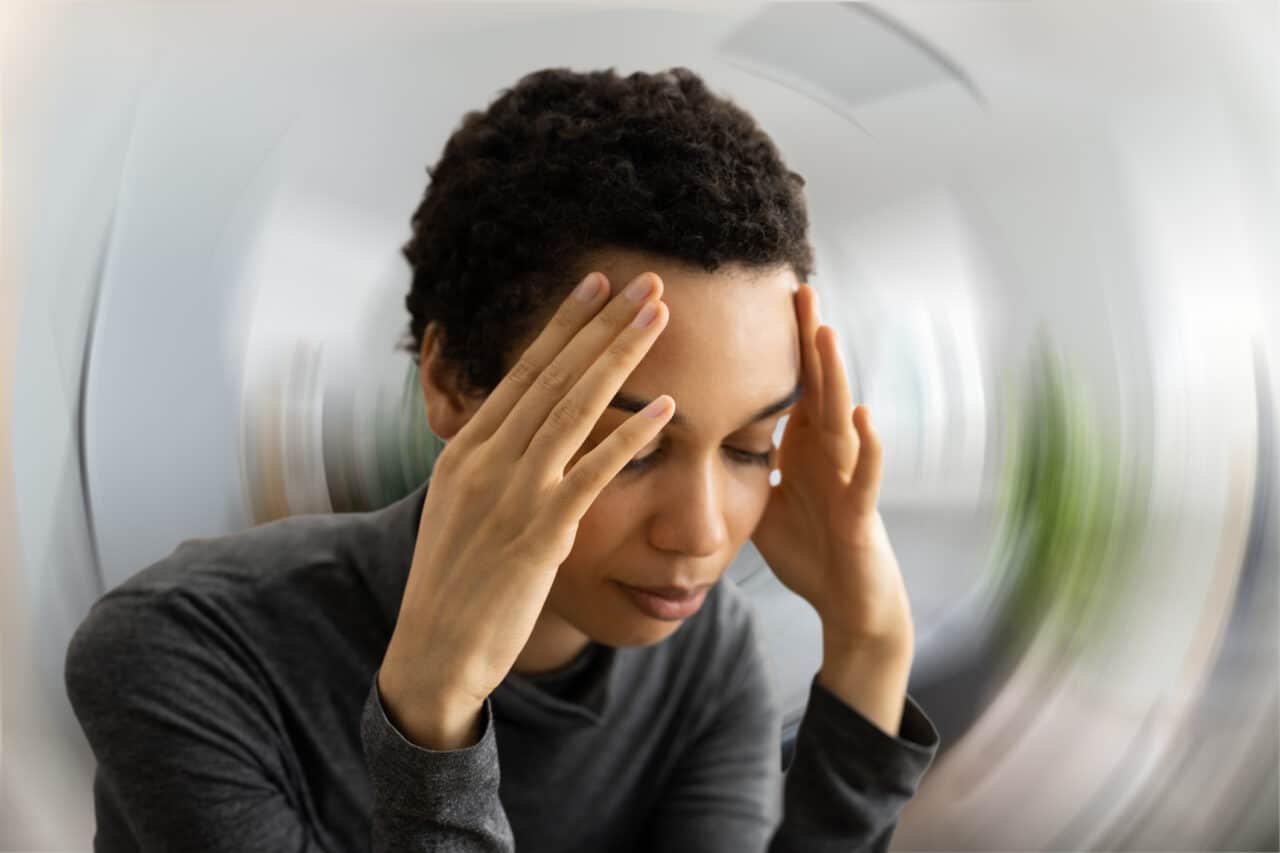 Practically everything about the experience of being dizzy or experiencing vertigo (spinning sensation) can induce anxiety or panic.
Picture this: You're taking a leisurely stroll through San Dieguito County Park when suddenly it feels as though you or the world around you is spinning. You might fall to the ground, or maybe feel like you're about to. You might even start to feel nauseous. There's nothing you can do to stop these feelings.
This experience is scary and unsettling enough to make anyone feel hopeless, scared, anxious or even panicked. If this has happened to you and it's triggered these feelings, know that you're not alone and there is hope.
The Vicious Cycle
A solitary episode of this would be scary enough, but if you have a balance disorder, it could happen again. Knowing this, you may start to feel too anxious to even leave your house.
According to one study published in 2017, "50 percent of patients with vestibular disorders may develop anxiety, depression or panic disorders." To further complicate the problem, another study from 2014 explains, "Anxiety will compromise attentional resources required for complex locomotor tasks," including balance. In other words, it's a vicious cycle.
How to Manage Anxiety
Fortunately, there are many ways you can manage anxiety caused by a balance disorder, including:
Exercise. If your balance disorder is causing anxiety about exercise, know that there are forms that you can benefit from, like using machines with handlebars such as treadmills, ellipticals and exercise bikes and practicing yoga and tai chi.
Meditation. Many people with balance disorders such as Meniere's disease experience relief from practicing meditation. There are several meditation apps that are free if you don't know where to start.
Therapy. There are many therapists and therapeutic styles that can help you manage your anxiety by addressing the underlying issues.
Medication. For some people, anxiety medications can help manage symptoms. Medication is usually prescribed in conjunction with therapy.
How to Manage a Balance Disorder
The best thing you can do for your balance disorder is see a balance expert at Rancho Santa Fe Audiology who can diagnose your balance disorder and recommend a treatment plan.
For more information or to schedule an appointment, call Rancho Santa Fe Audiology today.