Experts are learning more about COVID-19 with every passing day. Since other viral infections, such as measles and rubella, are well documented to cause hearing problems, experts have been paying close attention the impact COVID-19 has on the ears. Researchers in the United Kingdom have reviewed numerous studies published since 2020 on this connection; below is an explanation of what they found.
Study Results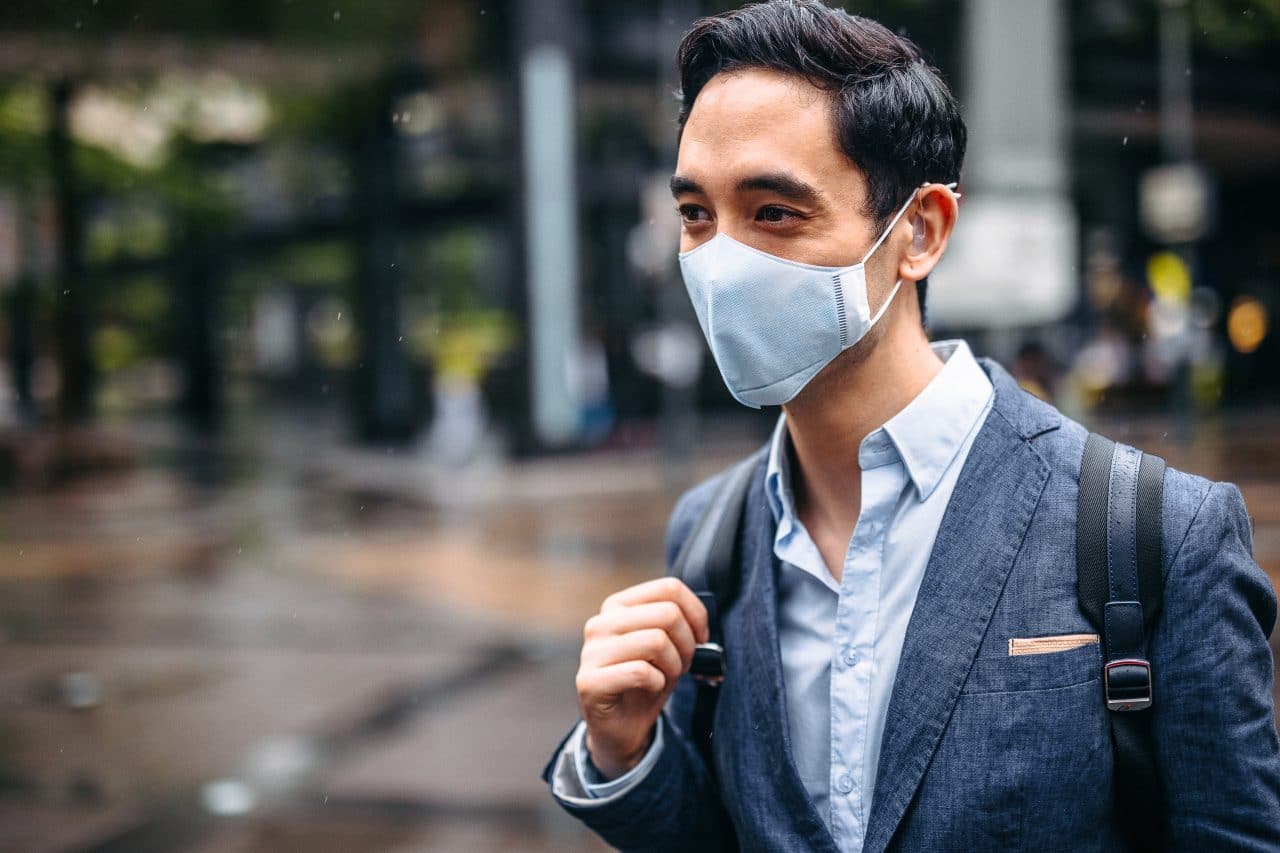 Researchers from The Manchester Centre for Audiology and Deafness (ManCAD) published their first review in December 2020; they have since gone on to review 56 published studies that looked at the link between COVID-19 and problems with hearing and balance. While tentative, their analysis suggests that:
14.8% of patients with COVID-19 experience tinnitus.
7.6% of patients with COVID-19 experience hearing loss.
7.2% of patients with COVID-19 experience rotatory vertigo.
Are These Results Correct?
The authors of this review suspect that these numbers may have been an overestimate.
One reason behind their suspicion is that many of the reports they reviewed did not make it clear if the hearing or balance issues were preexisting conditions that simply became temporarily worse following a COVID diagnosis.
Another reason the authors are skeptical of their results is that many of the studies relied on questionnaires. This means the patients were reporting their own symptoms, rather than doctors conducting appropriate tests to make an official diagnosis.
How a Virus Can Damage Your Ears
The inner ear contains both the cochlea, which is lined with delicate hairs that are responsible for converting sound vibrations into electrical impulses, and the semicircular canals, which are involved in balance. While the researchers are unsure of the exact reason why COVID-19 may be linked to issues with hearing or balance, they propose three possible explanations:
The viral infection may damage the auditory nerve that passes the electrical impulses from the inner ear to the brain to be interpreted as sound.
Hearing and balance symptoms may be related to damage caused by excessive production of cytokines. These molecules can cause inflammation.
The virus may cause a blood clot that can prevent oxygen from reaching the cochlea and semicircular canals, which can cause damage.
How to Keep Your Ears Safe
The best way to ensure you keep your ears safe is to do everything you can to avoid getting sick. When out a Rancho Santa Fe Bistro, eat outside when possible. Always wear your mask and practice social distancing. If you have not already received your COVID-19 vaccine, get vaccinated today. To learn more about keeping your ears safe or to schedule an appointment with a hearing expert, contact Rancho Santa Fe Audiology today.