Doctor of Audiology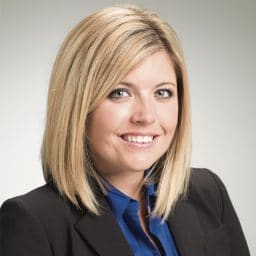 Dr. Azevedo Blitt received her B.A. in Speech, Language and Hearing Sciences from San Diego State University, and her Doctorate of Audiology from Arizona State University. She is also a Fellow of the American Academy of Audiology.
While specializing in clinical audiology and hearing aid dispensing, Dr. Azevedo Blitt has experience in many areas of Audiology, including pediatrics, industrial and audiological monitoring, vestibular testing, tinnitus and cochlear implants. She has been published for her research regarding the significance of noise-induced hearing loss as a result of personal music device use. She also has volunteered as part of a medical team assisting hearing impaired adults and children in Guaymas, Mexico.
Dr. Azevedo Blitt is a native Californian from Hilmar, a small farming town in Merced County. In her free time, Dr. Azevedo Blitt enjoys spending time with her husband and her three sons.
Patients admire Dr. Azevedo Blitt's remarkable enthusiasm for audiology and her personal dedication and caring approach to helping children and adults with hearing loss.