Doctor of Audiology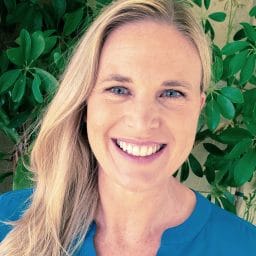 Dr. Sara L. Mattson is a highly devoted healthcare professional dedicated to a patient-centered approach that is meant to produce the greatest outcomes for those dealing with the frustrating effects of hearing loss. She has over fifteen years of experience treating patients with all levels of hearing loss and expertise in the most advanced technological solutions available, which not only include hearing amplification devices, but cochlear implants, and bone-anchored hearing devices as well.
She has earned a Master's Degree in Audiology in addition to her Bachelor's degree in Communicative Sciences and Disorders, both from San Diego State University, before going on to earn a Doctor of Audiology degree from the University of Florida. Prior to graduation, she completed her externship at Shohet Ear Associates in Newport Beach, CA, where she put her education to work in a busy otology clinic renowned for evaluating hearing and balance disorders, and providing rehabilitative services such as hearing aid dispensing, cochlear implant services, and aural rehabilitation. Post-graduation, she furthered her education by becoming the resident tinnitus expert under Dr. Jastreboff, a world-renowned authority on tinnitus and tinnitus retraining therapy.
Dr. Mattson is fully licensed by the state of California and certified by the American Speech-Language-Hearing Association to provide comprehensive audiological services. She is a member of the American Academy of Audiology (AAA), American Speech-Hearing-Language Association (ASHA), California Academy of Audiology (CAA), and American Tinnitus Association (ATA).
Dr. Mattson was most recently and proudly awarded a certificate of excellence in clinical education for providing outstanding education to student clinicians. Her passionate demonstration of clinical teaching techniques attracts top audiology graduate students to her clinic, and helps produce some of the profession's most promising and talented future healthcare providers.
Sara is a native Californian, raised in a small Northern California community where she learned the value of hard work and the fair treatment of others. When she's not busy helping her patients realize the benefits of better hearing, she looks forward to going camping, hiking, mountain biking, and exploring the outdoors with her multi-talented and bright husband, Darrel and her adorably spontaneous son, Marcus.